Aisle Society Weddings at Abaco Beach Resort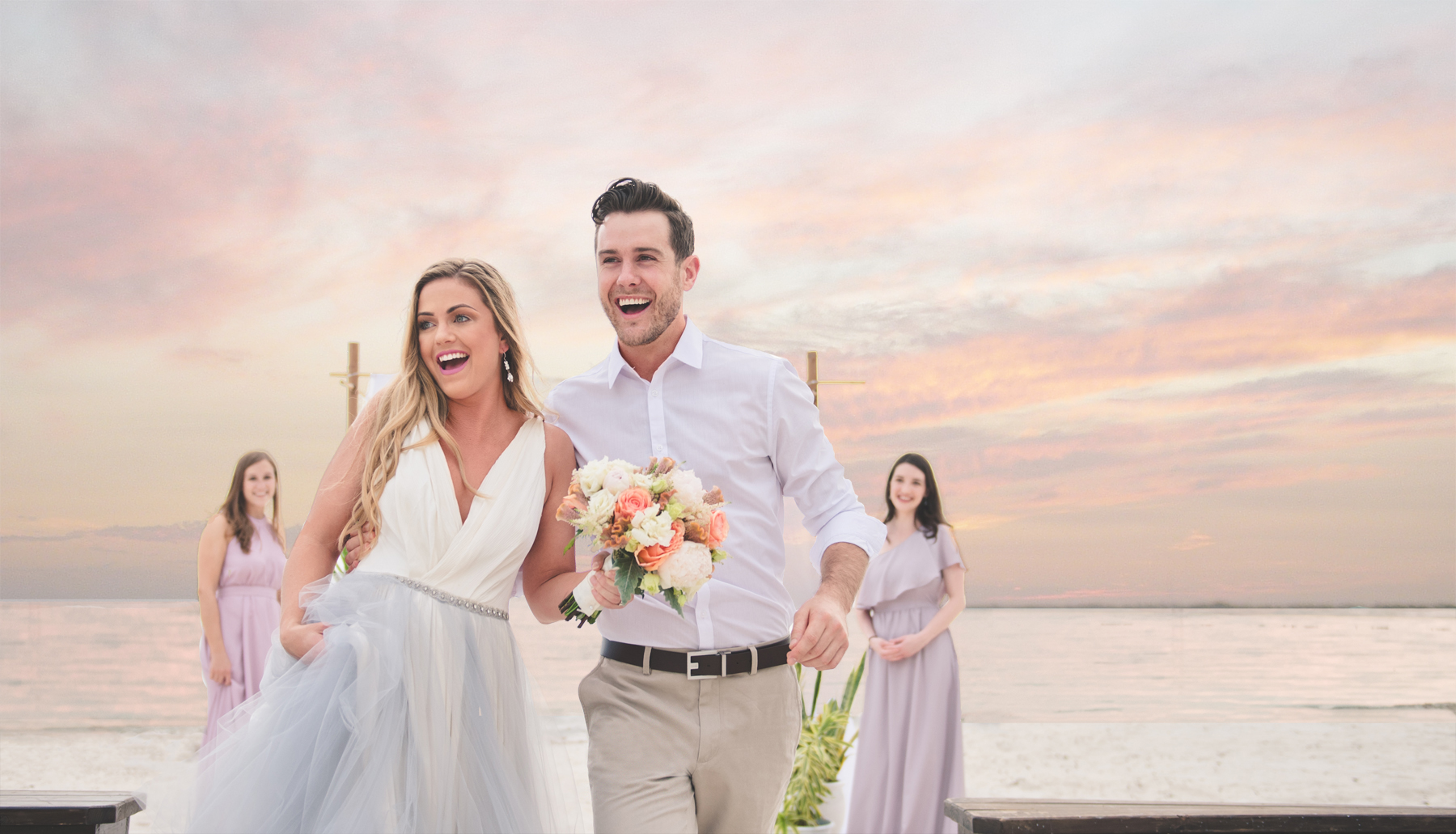 Your Dream Destination Wedding
With authentic Bahamian elements like handcrafted farmhouse tables and colorful conch shells, classic details such as glimmering oil votives and stylish lanterns, and accent pieces custom-created for Abaco Beach Resort, your wedding in The Abacos is sure to be as unique as the love that you share.
Aisle Society Weddings for Abaco Beach Resort allows you to easily build your dream wedding with hand-picked decor, details, and activities designed to create lifelong memories for you and your guests.

Our carefully curated weddings take the stress out of planning without sacrificing style and attention to detail
With an authentically Bahamian vibe and design details crafted by the world's most popular wedding editors, your Aisle Society wedding at Abaco Beach Resort will be anything but ordinary! Choose from a tropical lush lawn or private sandy beach adorned with a draped bamboo altar, handcrafted wooden benches and lantern aisle accents.
Inquire below to begin planning your dream destination wedding!