Interested in becoming an Aisle Society blogger?
Get more expoSure for your wedding blog with Aisle Society!
Welcome to Aisle Society, an entirely new way to showcase your blog to wedding pros and engaged couples! Wedding bloggers from around the world are using Aisle Society to share the best wedding content that exists online.
We've created a powerful tool that allows couples to find inspiration and ideas for their wedding, and connects bloggers with brands like never before. Our Aisle Society bloggers are the best of the best: bloggers who hold themselves to the highest industry standards. As an Aisle Society blogger, your features will be shared front and center on our homepage, driving traffic to your website and helping new readers to discover your amazing content!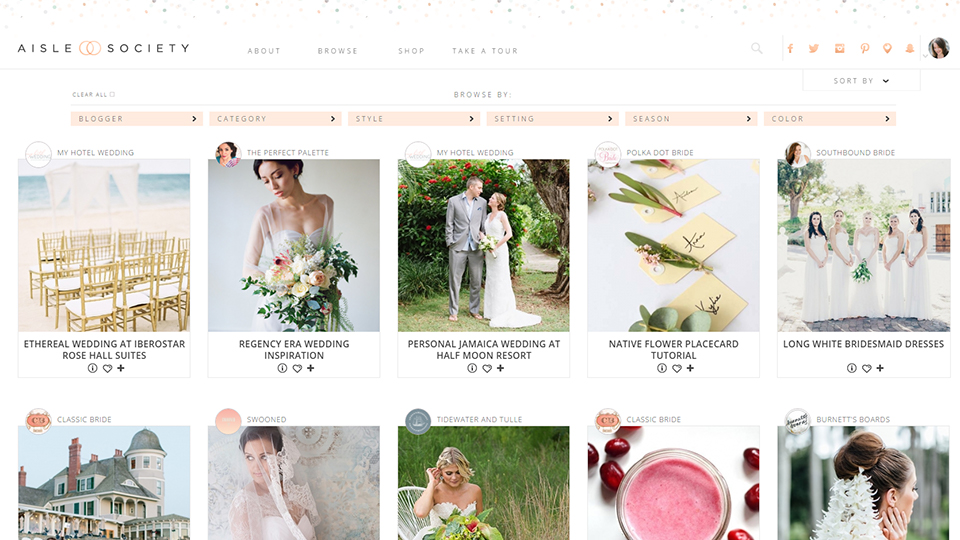 Create Your Custom Profile
Each post you create on Aisle Society will be associated with your blog's profile page. You can customize your Aisle Society portfolio with your own unique cover photo, profile picture, and links to your social accounts. Use the description area to tell couples and vendors all about what makes your site unique!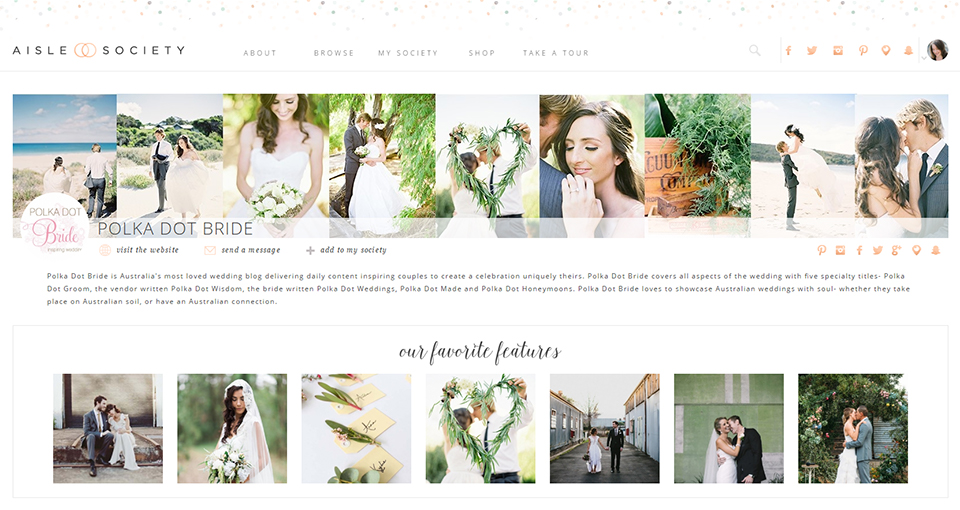 Select your favorite features from your uploaded posts to be showcased front and center on your profile, giving visitors a quick glance at your best content.
Work with Amazing Wedding Brands
Thanks to our unique blogger network, we are able to offer brands the opportunity to engage with the couples they wish to reach via the Aisle Society bloggers. We are able to connect brands to the industry's top online influencers to promote their products and services via social media, custom campaigns, and so much more.
We've worked with these amazing brands, and many more!
Extend Your Reach with Aisle Society
As an Aisle Society blogger, not only will you get to take advantage of the Aisle Society website to introduce your content to new readers, but you will also be promoted via Aisle Society's social channels. Our rapidly-growing Instagram channel has over 100,000 followers and was named one of the top Wedding Instagram Accounts in 2017 by Brides Magazine.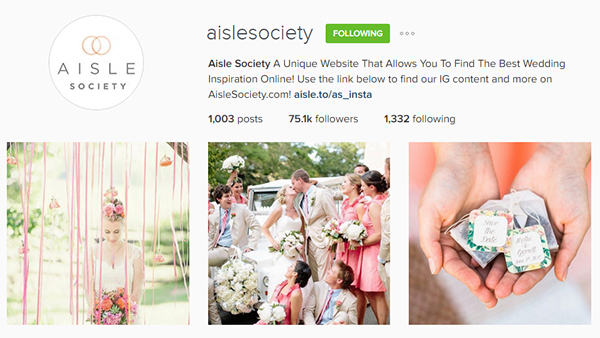 Aisle Society bloggers have seen an astounding 130% increase in social following since joining the network!
an inspired new way to share your content
We are all so excited to welcome new bloggers to the Aisle Society network!
Want to join Aisle Society?